Voilà deja presque un an, alors que la seconde édition du Midnight Garage se profilait, nous vous proposions une édition très limitée d'un Zippo.
Nous ne présentons plus Zippo. Né en 1932 aux USA et toujours produit là bas, ils ont marqué des générations. Bel objet qui dure une vie, le Zippo est devenu un objet de collection même pour les non-fumeurs.
Et pour le 3ème MGF, nous avons pu à nouveau créer notre propre série. Pour celle ci, sobriété, marquage en gravure recto-verso, seulement 100 exemplaires.
To Fire Up. phonétique \ˈfaɪ.ɚ ˈəp : 
 Start Ignition of – Allumer (souvent un moteur à explosion)

« I pressed the starter button, fired up the engine, and took off into a cloudless blue sky »

figurative (excite, enthuse)  – (familier) gonfler à bloc

« The inspirational speech fired up the audience. »
Vous l'aurez compris « Fire up » est notre leitmotiv au quotidien et encore plus lors du Midnight Garage. Nous allumons nos moteurs pour vivre chaque moment « à bloc ». Nous y mettons notre passion avec enthousiasme et positivité pour allumer la flamme dans tout ce que nous faisons.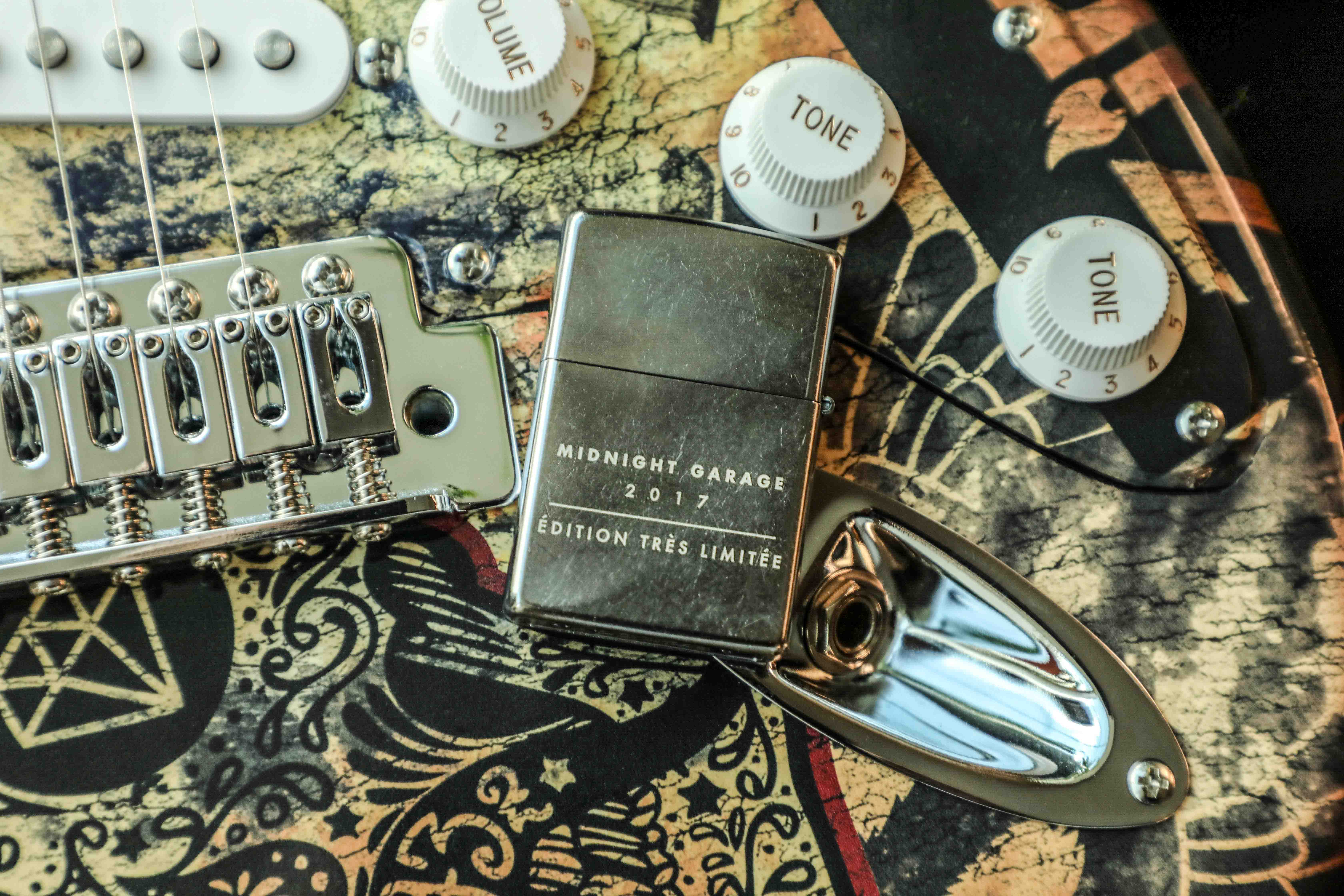 Cette édition limitée nous ressemble donc énormément et nous vous proposons d'en gagner 10 exemplaires !
Pour ceci, c'est très simple :
Un zippo offert par commentaire tiré au sort.
Resultat : Samedi 14 Octobre à 10h
Et pour ceux qui le veulent absolument ?
Malheureusement il n'est pas disponible à la vente. MAIS vous pourrez en gagner lors des blindtests sur le Midnight Garage festival.
=> Rendez vous Samedi 14 à 12h et à 15h
=> Et le dimanche 15 à 14H30.