Il faut le dire. La dernière prépa de Revival of the Machines avait fait couler de l'encre. Atypique, au look acéré, elle avait ensuite fait le tour des festivals en France, en Angleterre et en Allemagne. Malheureusement, ces voyages avaient abimés la belle, et il fallait envisager une nouvelle vie pour cette BMW R100.
La partie cycle avait tenu le coup. Pas besoin de la modifier. Par contre une grosse fourche de NineT à l'avant a été ajoutée et à un arrière de R850, avec un gros amortisseur Hagon sur mesure pour la coller au sol.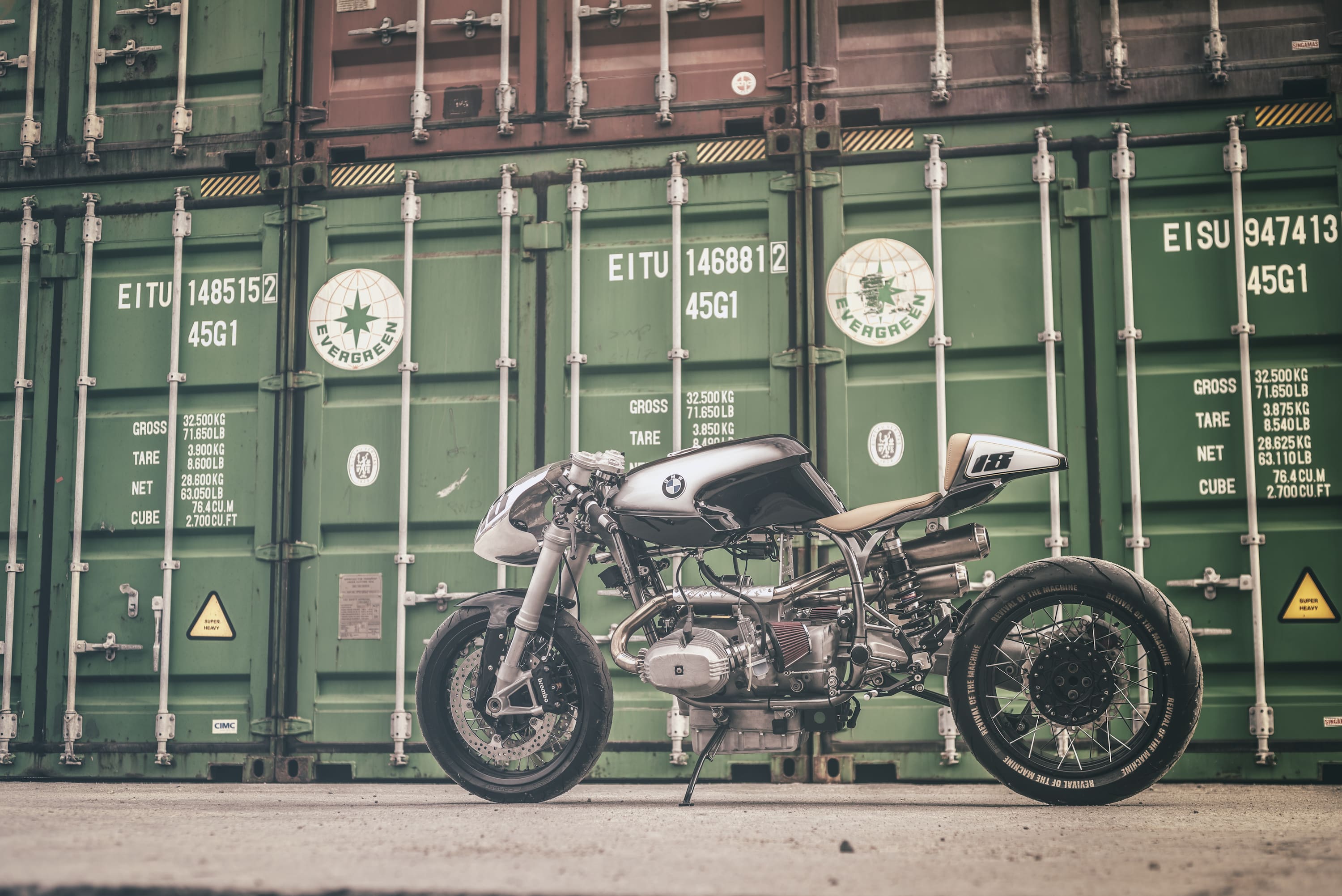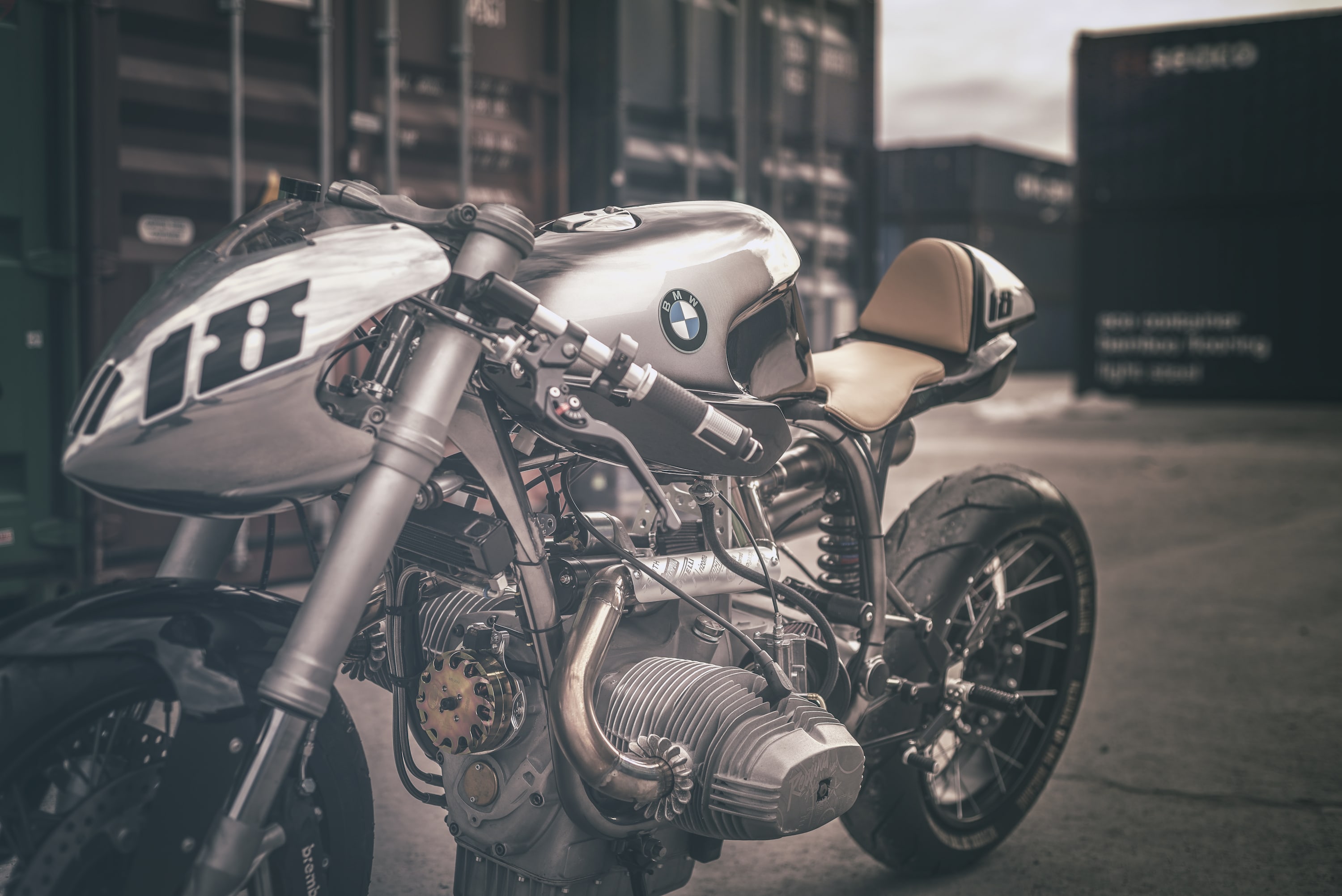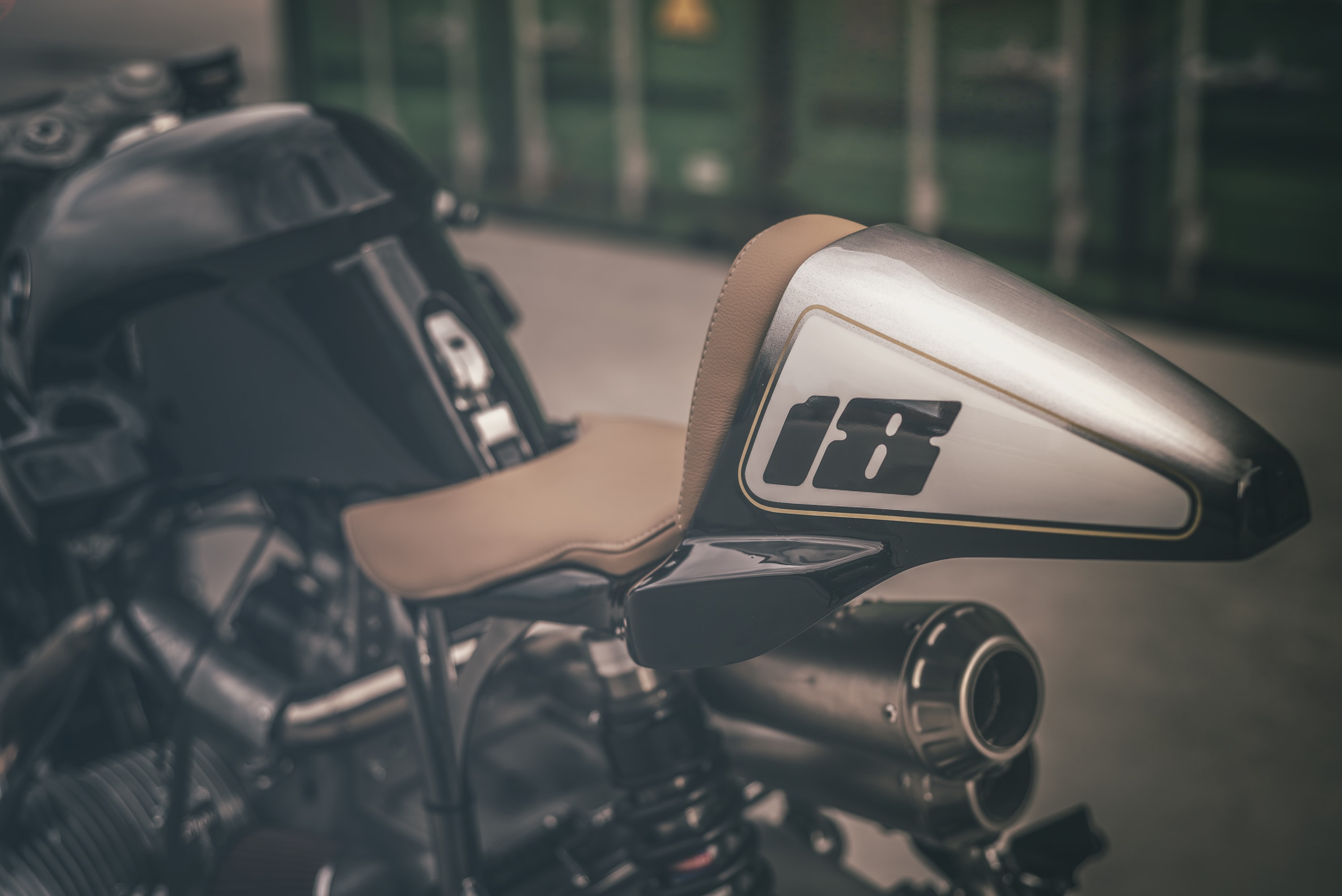 Pour le moteur, ce ne fut pas la meme histoire. Lors d'une journée la moto est tombée accidentellement au sol puis ils ont roulés avec sans verifier le niveau d'huile... Il est à nouveau fonctionnel à 100% et il ronronne (bruyamment) grace aux silencieux Akrapovic. Concernant l'électricité, l'allumage électronique a permis de résoudre pas mal de problèmes couplé au M-Unit Blue de MotoGadget.
Le créateur « Pepo » a une vision très particulière du monde des 2 roues, et essaye toujours de donner une touche de saveur particulière à ses motos. Tout d'abord, le reservoir a été entièrement retravaillé pour être beaucoup plus radical, et il reprend au passage les couleurs de la R90S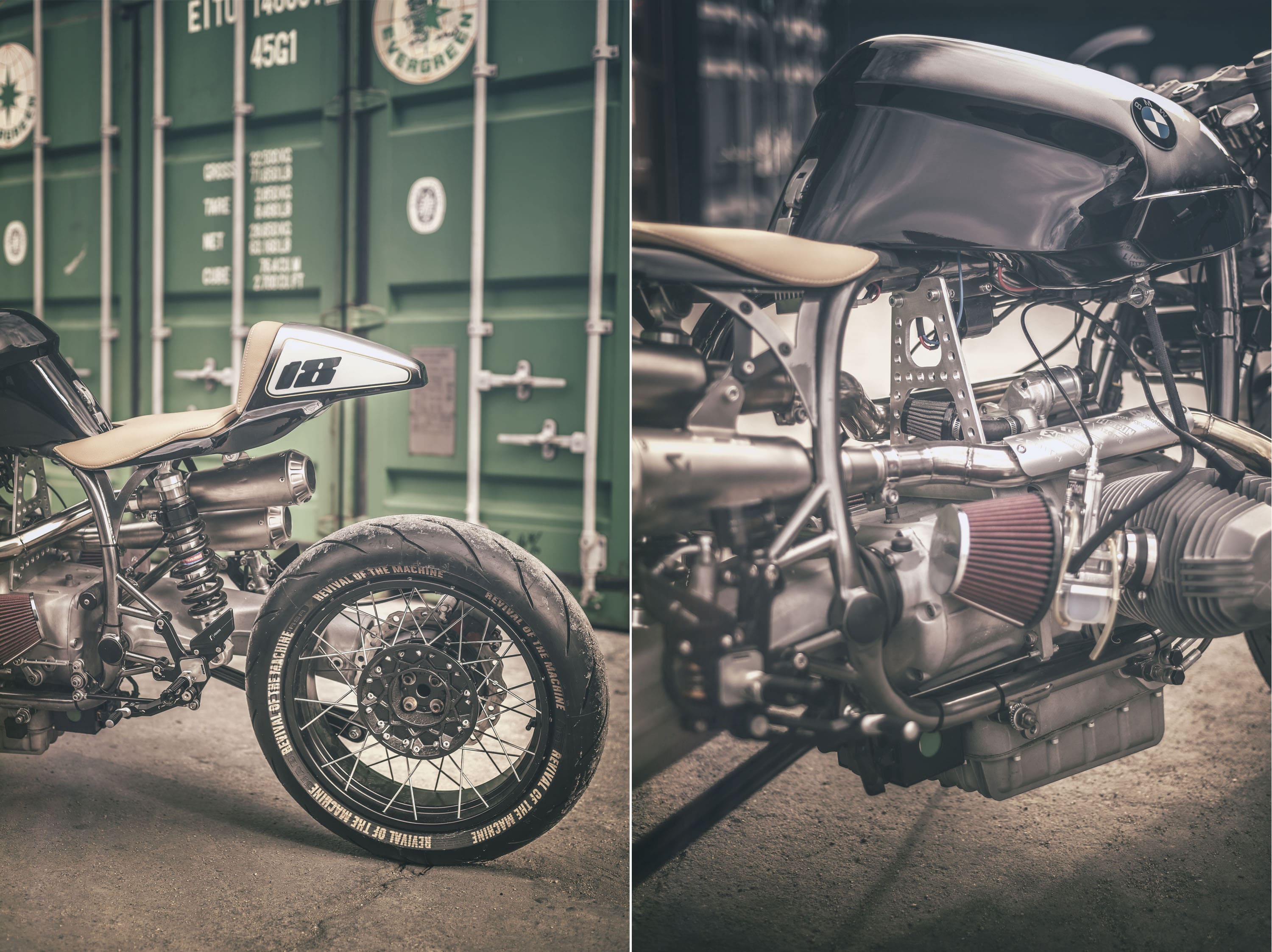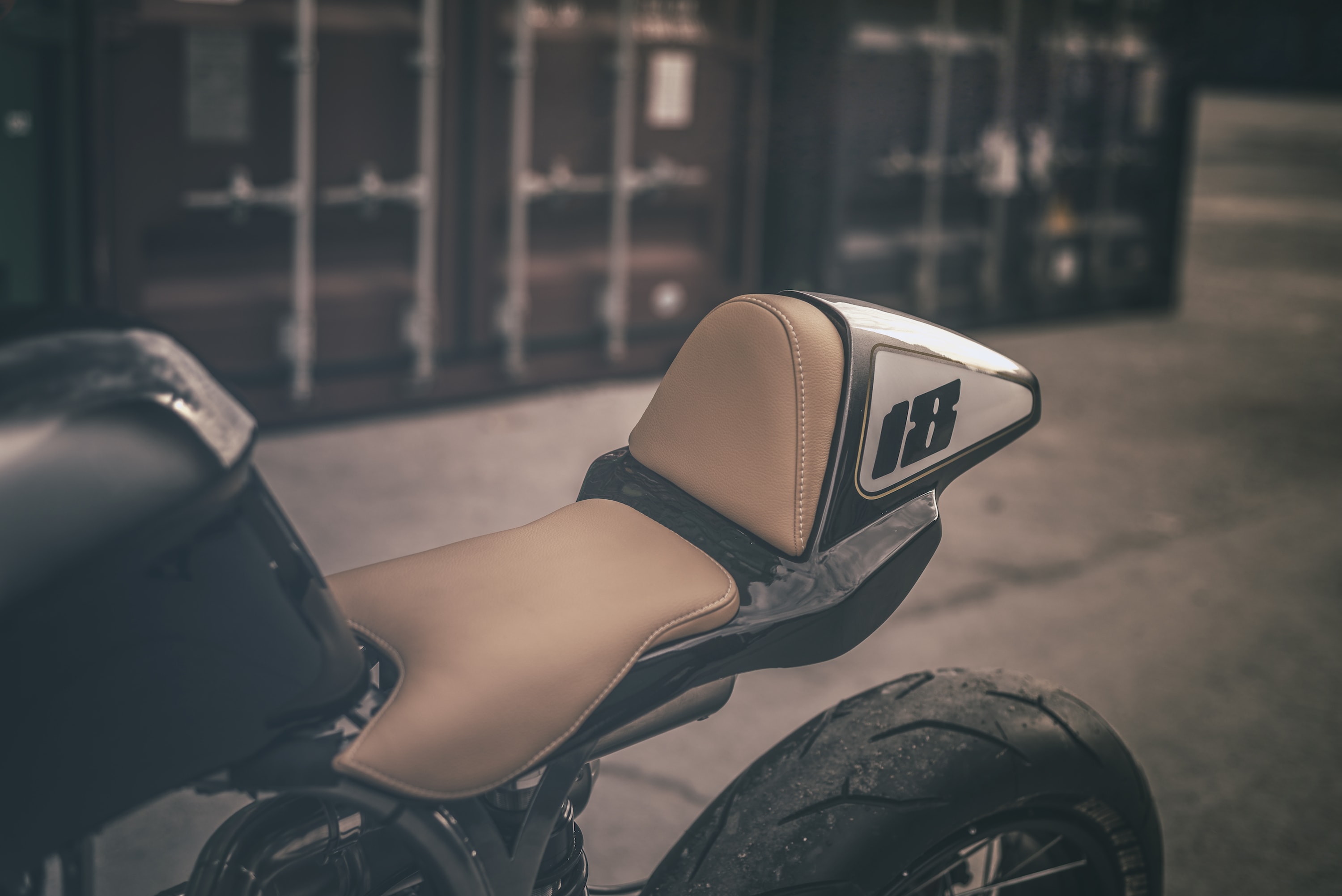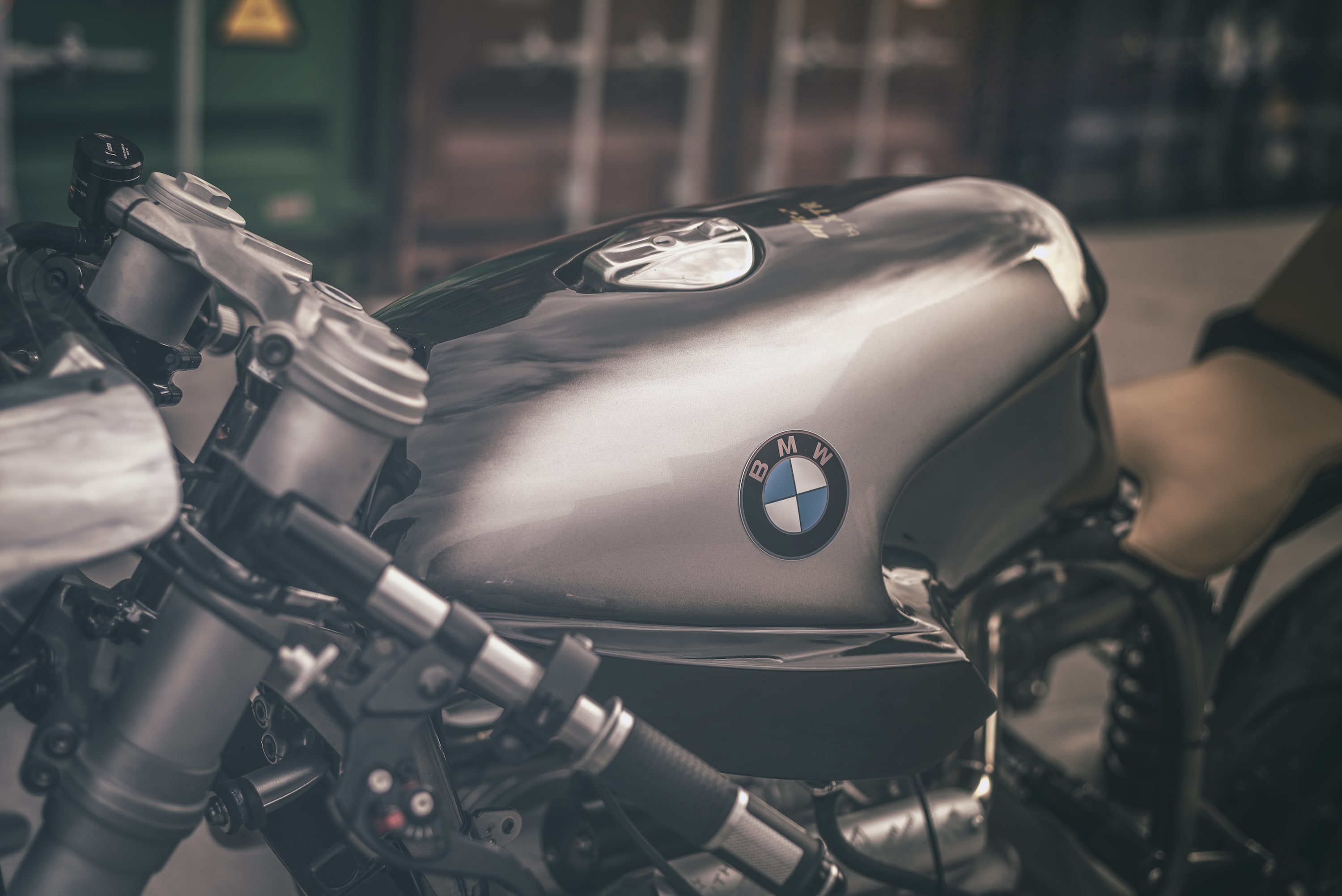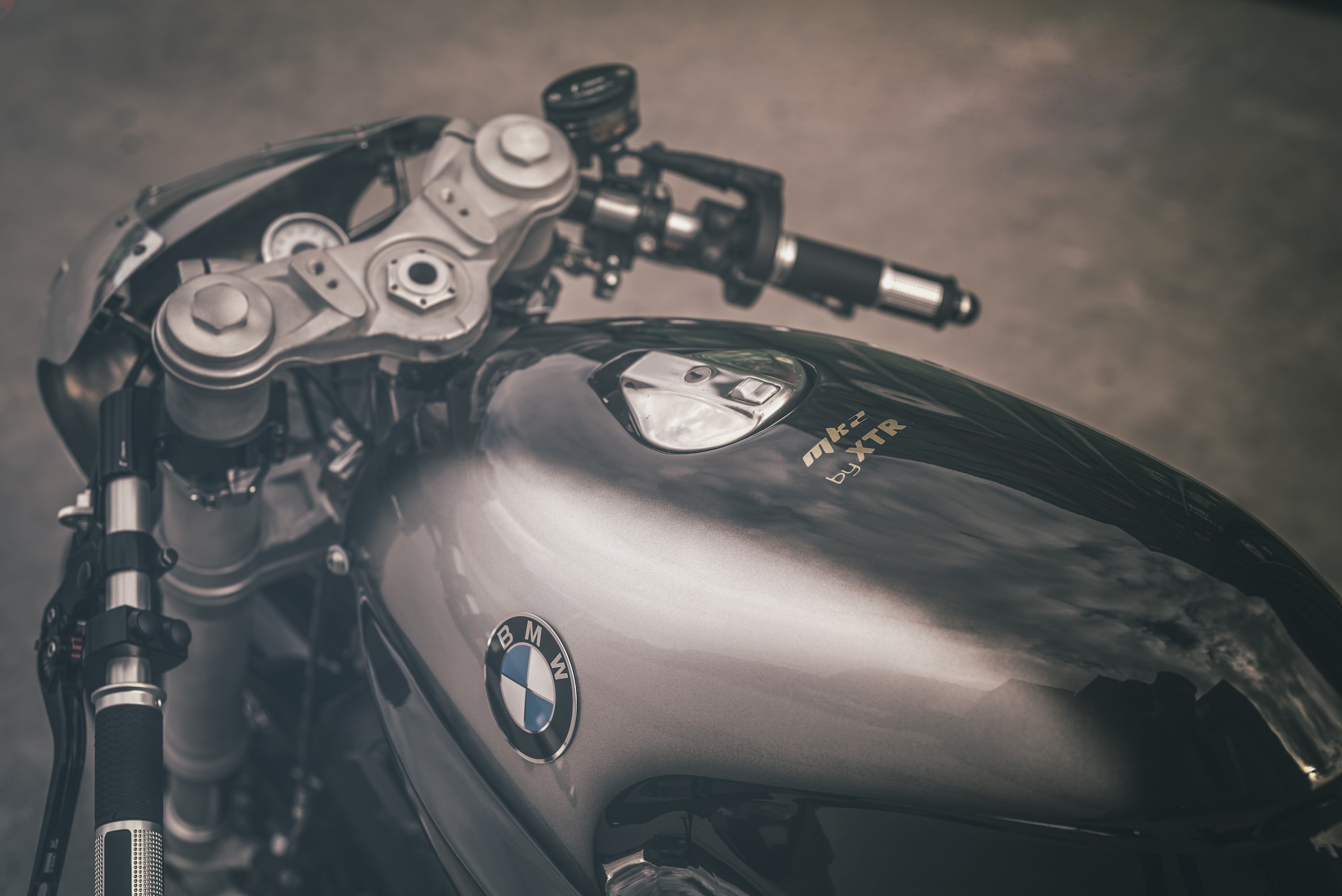 Au global, cette BMW R100 est un mélange à la fois de courbes mais aussi de lignes très acérées, perturbant notre vision  de son esthétique.
Bref, une prépa très atypique et l'on espère qu'ils n'oublieront pas cette fois, de remettre de l'huile avant d'aller rouler 😉