C'est une paire de bottines qui conviendra aussi bien aux hommes qu'aux femmes et si vous êtes véganes (même principe qu'être Harleyiste) alors vous serez comblés.
Créée en 2011 par Marion Hanania, styliste parisienne et végétarienne, Good Guys Don't Wear Leather est une marque de chaussures complètement unisexes.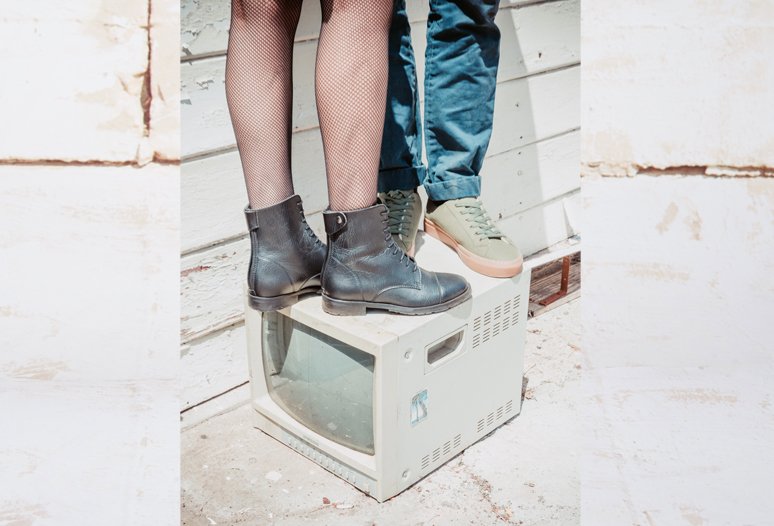 Plus qu'une volonté d'habiller nos pieds, Marion n'utilise aucune matière animale, comme…. le cuir.
La paire de chaussures Good Guys « NORIDER » existe en kaki et en noir, l'illusion type « cuir » est assez bluffante.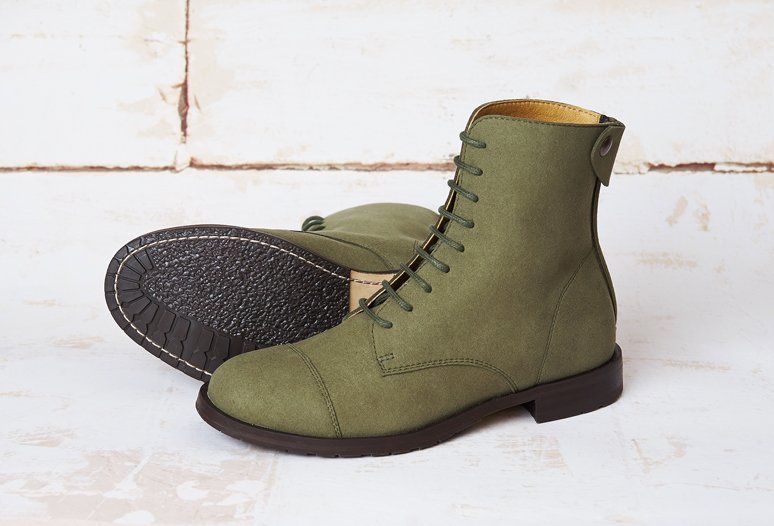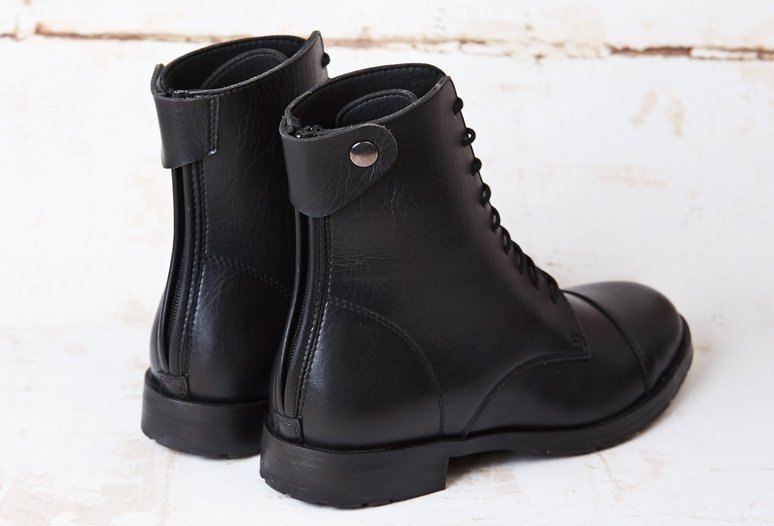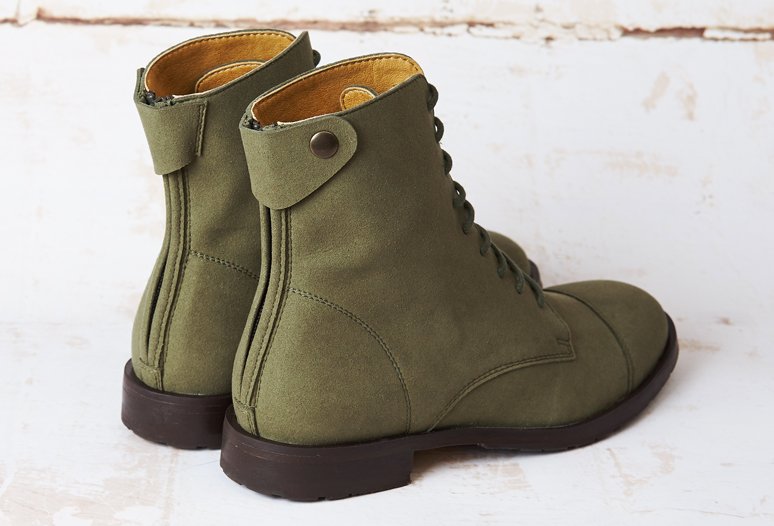 Des chaussures 100% écolo, fabriquées au Portugal, en microfibre recyclable et avec la même sensation que le cuir. Pour marcher avec la conscience en plus !
Quelques effets positifs de la microfibre : 
– Resiste mieux à l'abrasion
– Antibactérien
– Antimicrobien
– Anti-odeur
– Forte résistance aux coutures
– hypoallergénique
– Lavable à 95º C sans rétrécissement et en conservent toutes ses propriétés
– 100% respirant
Good Guys a reçu le label "Approved Vegan" par PETA (People for the Ethical Treatment of Animals) qui leur a décerné également deux prix en 2014 et en 2015 pour "Meilleures Chaussures Hommes" et "Marque Vegan à suivre en 2015".
Et puis sur votre grosse moto, vous dire que vous avez les mêmes chaussures qu'Emma Watson, c'est la classe internationale 🙂
Chez 4H10, on les trouve plutôt cools et pour une fois qu'un produit convient aussi bien aux hommes qu'aux femmes, c'est intéressant ! Pas de protections pour rouler, mais en contrepartie, la protection des animaux.
Elles coutent 190€ ! 
Pour suivre Good Guys sur Facebook, c'est ici.