Bizarrement, on a préféré un titre en français pour cet article…
Tout a commencé il y a un peu plus de 3 ans. Arrivé de nulle part, un Frenchy au nom de SonicSeb aligne sa BMW préparée au départ de la course mythique de Glemseck. Aidé par Sylvain au guidon, il met littéralement une tannée à tout le monde..

Depuis, nos camarades européens étant mauvais perdants, se sont mis en quête de préparations sur de multiples bases pour contrer la suprématie du garage Lucky Cat.
Cette année, une compétition baptistée « Sultans of Sprint » regroupe 16 équipes d'Europe (et même une du Japon) pour s'affronter sur 4 pistes.
La seule contrainte : un bicylindre 4 temps à refroidissement par air de 1400cc maximum.
La première au Wheels & Waves a été annulée pour cause de mauvais temps. Par contre au Cafe Racer Festival, les allemands de Schlachtwerk sur leur Yamaha TR1 (oui oui ! ) ont remporté la course.
Le + cool est que les Sultans of Sprint vous offrent la possibilité de gagner un casque Shoei JO.
En effet, leurs roadtrips, leurs looks, celle de leur machine, leur intimidation pré-course est soumise au vote du public. Votez et un tirage au sort récompensera un chanceux !
Et ça se passe ici : www.sultantsofsprint.com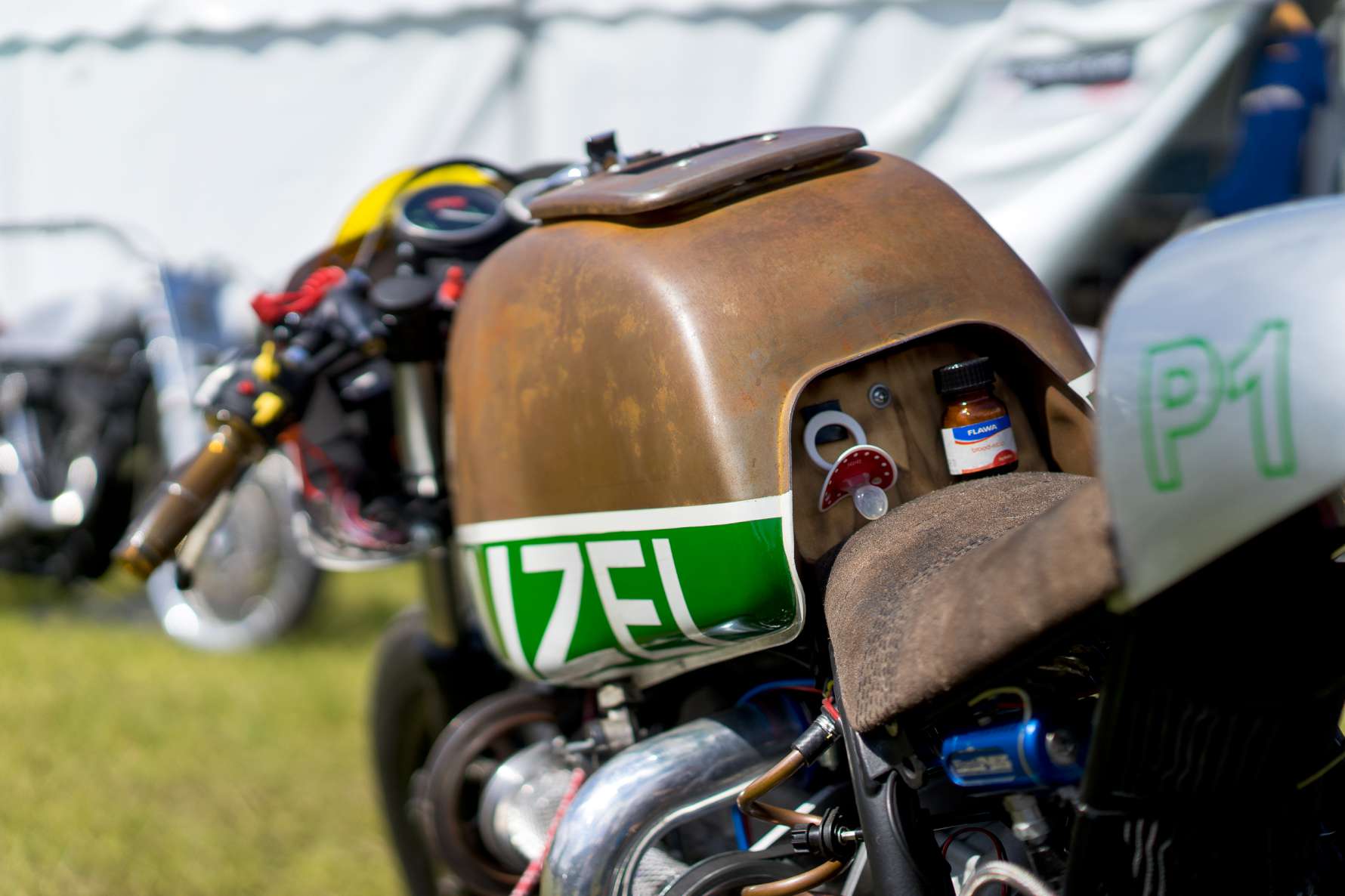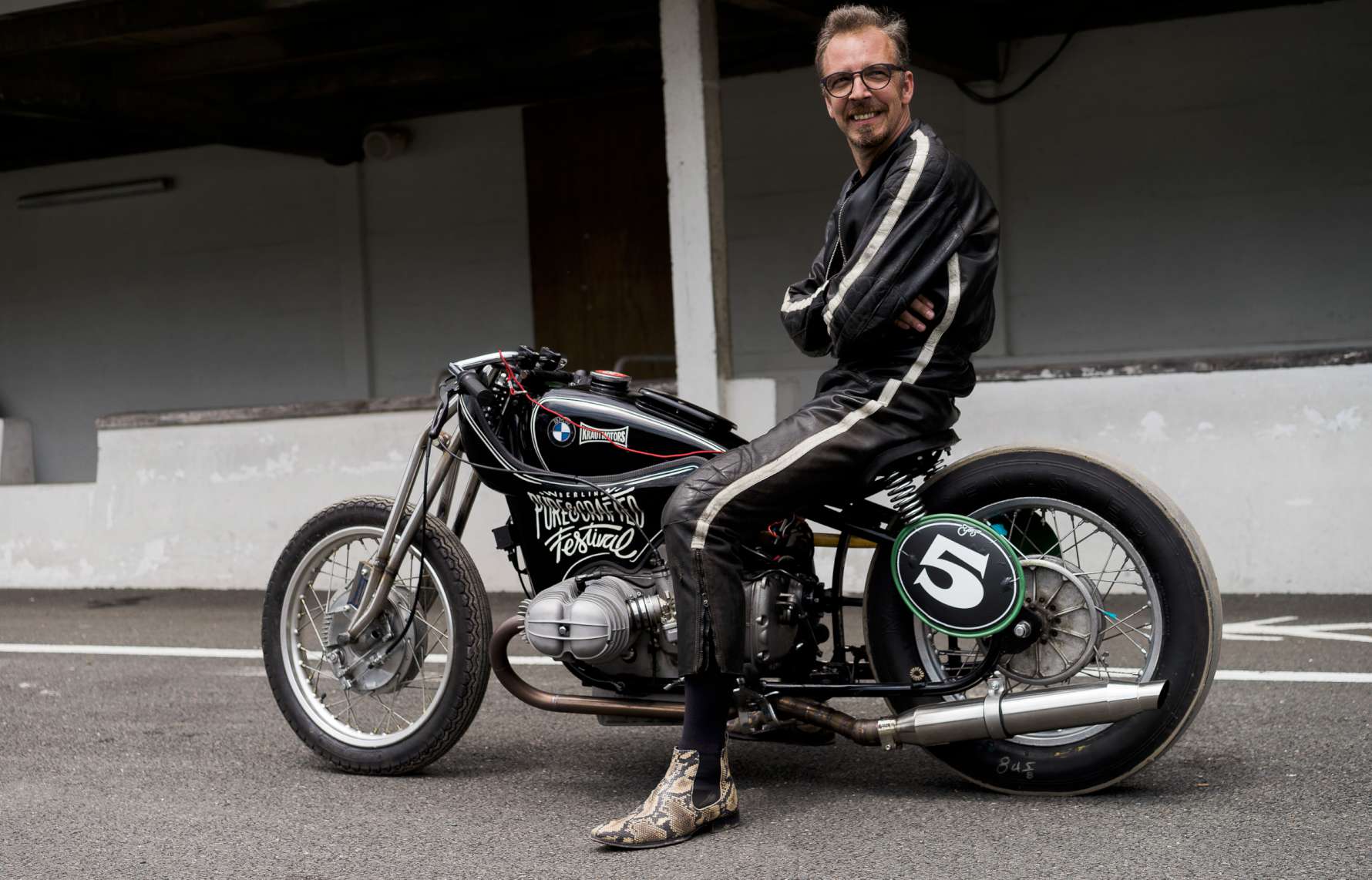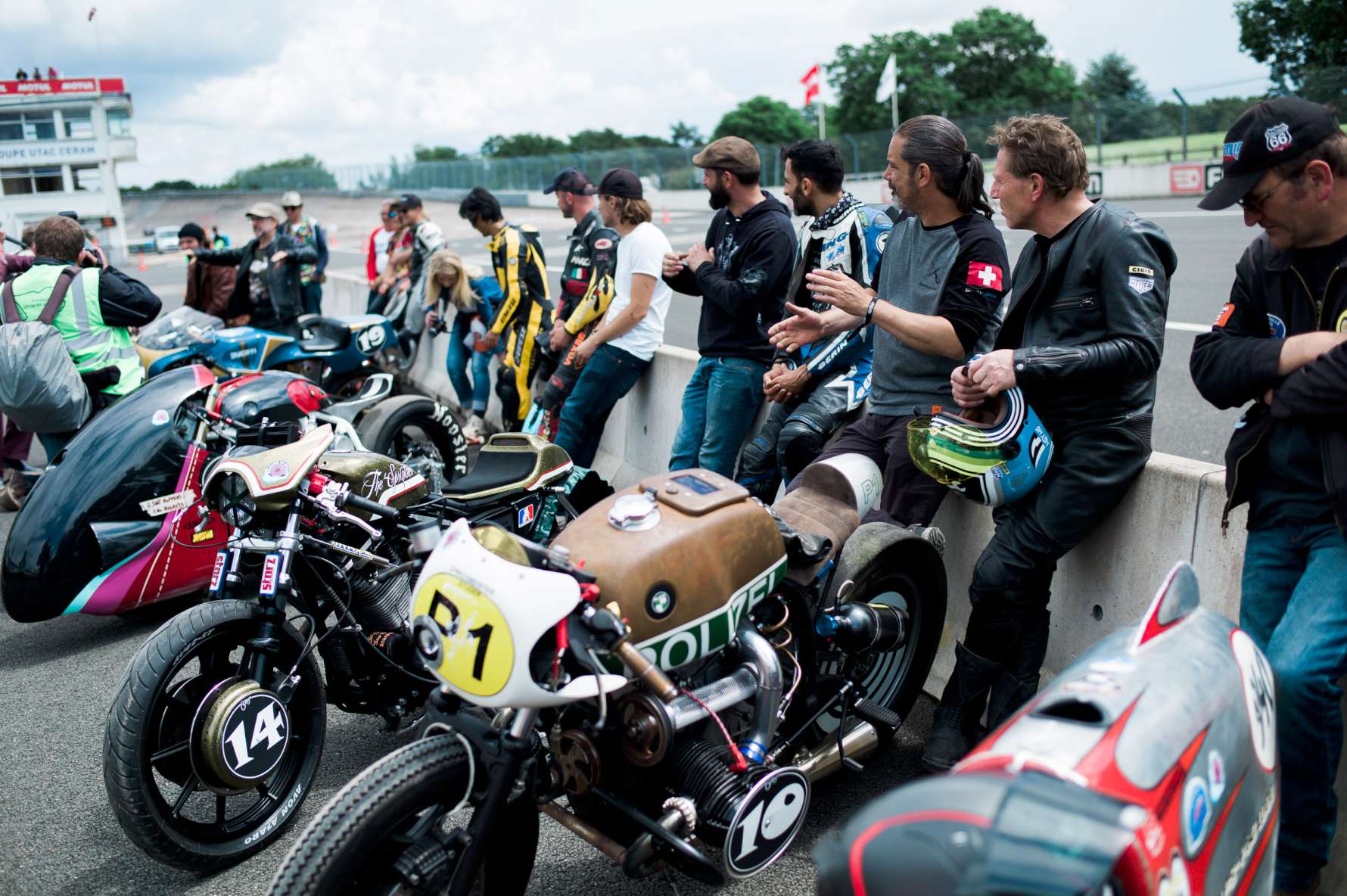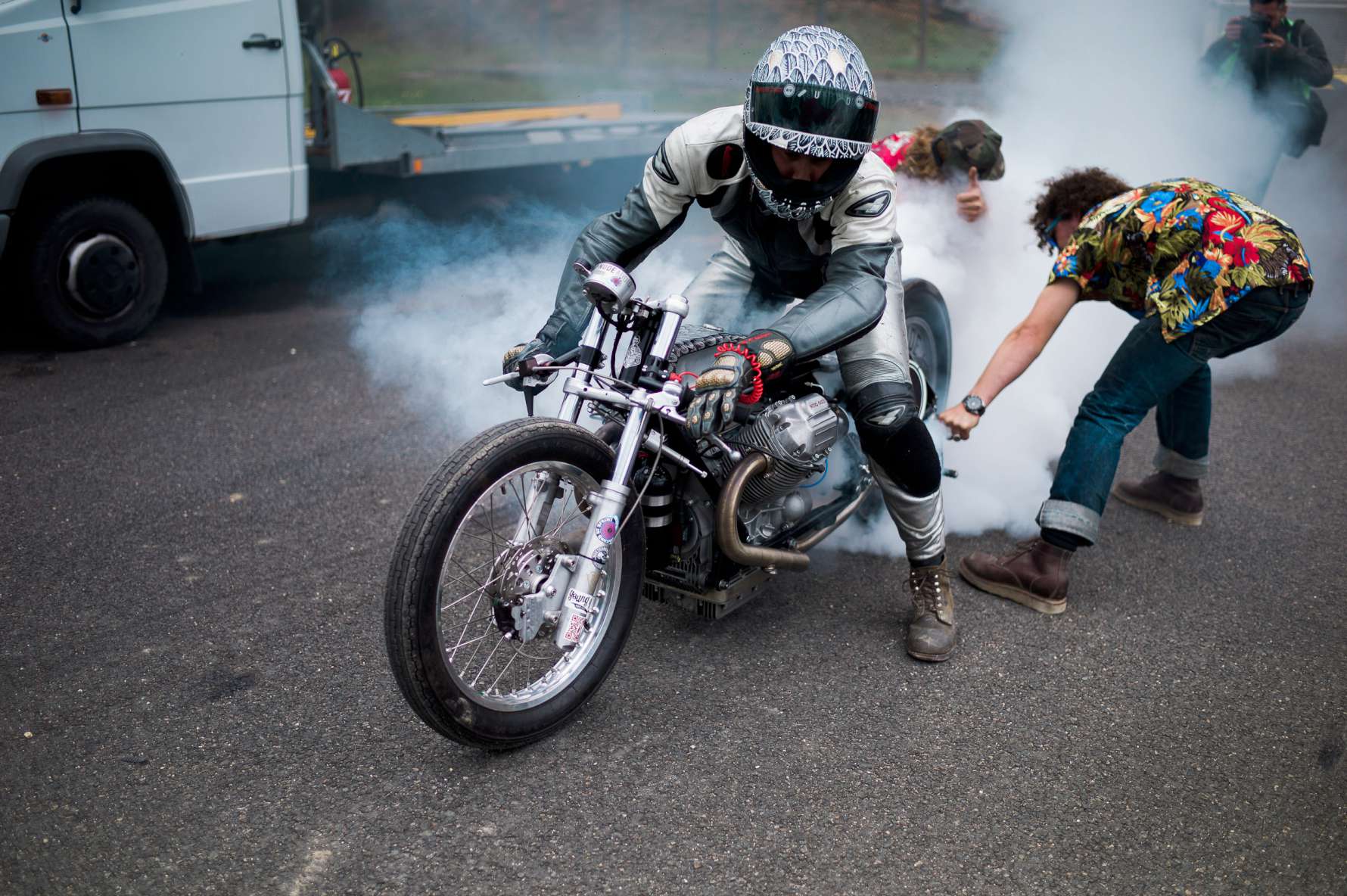 et la video :