Les tatouages sur les phalanges m'ont toujours obsédé. 
Au delà de l'aspect esthétique, c'est surtout les personnages derrière ces tatouages qui sont souvent hauts en couleur et en personnalité. Il faut l'avouer, un tatouage sur les doigts n'est pas facile à assumer. Réunir l'art à des « outils » aussi qu'utiles que les mains (pour manger, saluer, frapper, toucher, parler, etc…) délivre un message encore plus puissant.
Voici les mots de Julius Wiedmann pour définir ce livre « KNUCKLES is a groundbreaking photographic work, depicting people who use their bodies for artistic expression so they are both the artist and the agent of all the emotions directly provoked by their appearance. »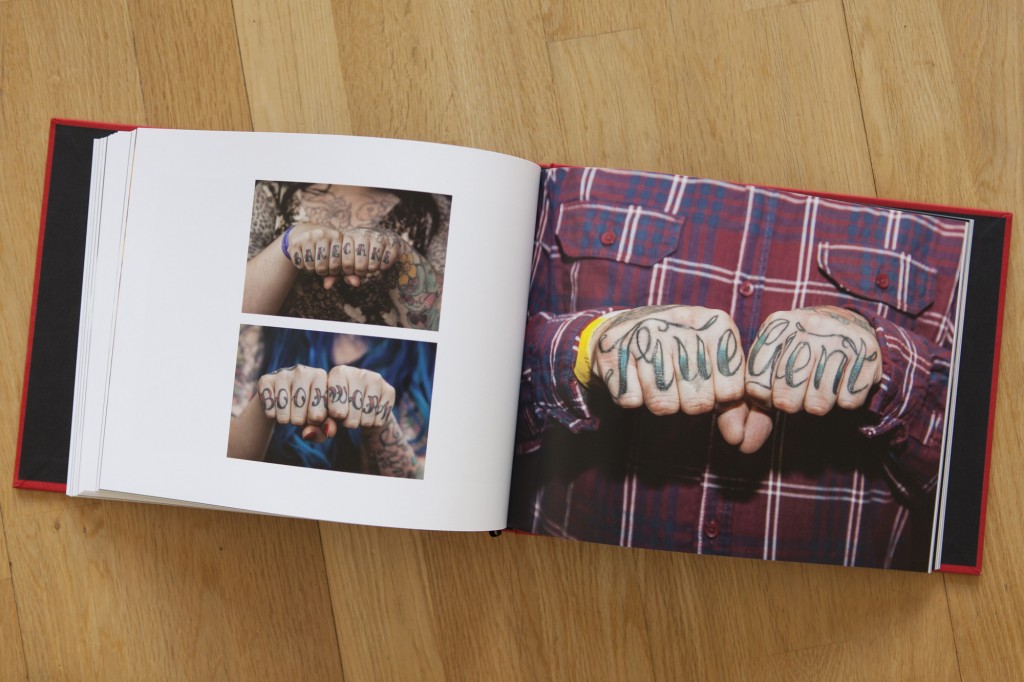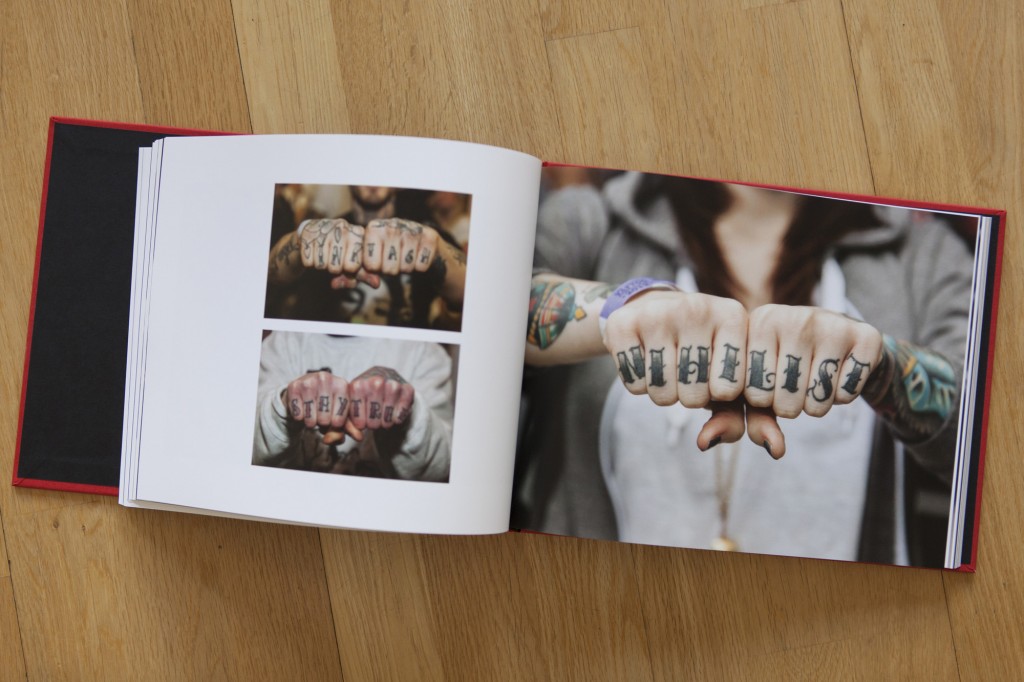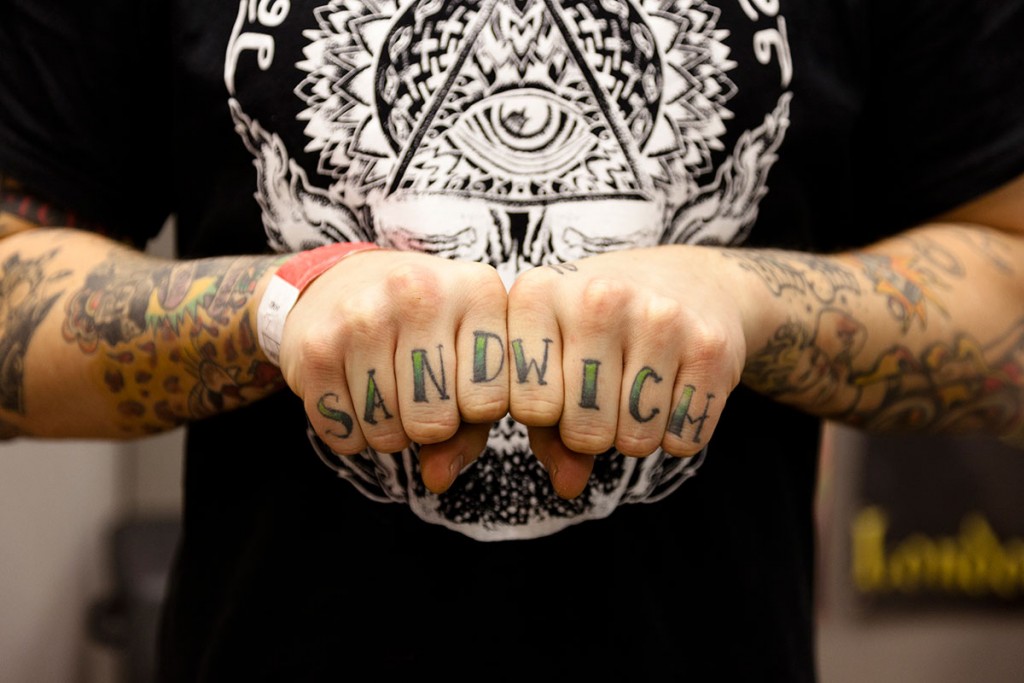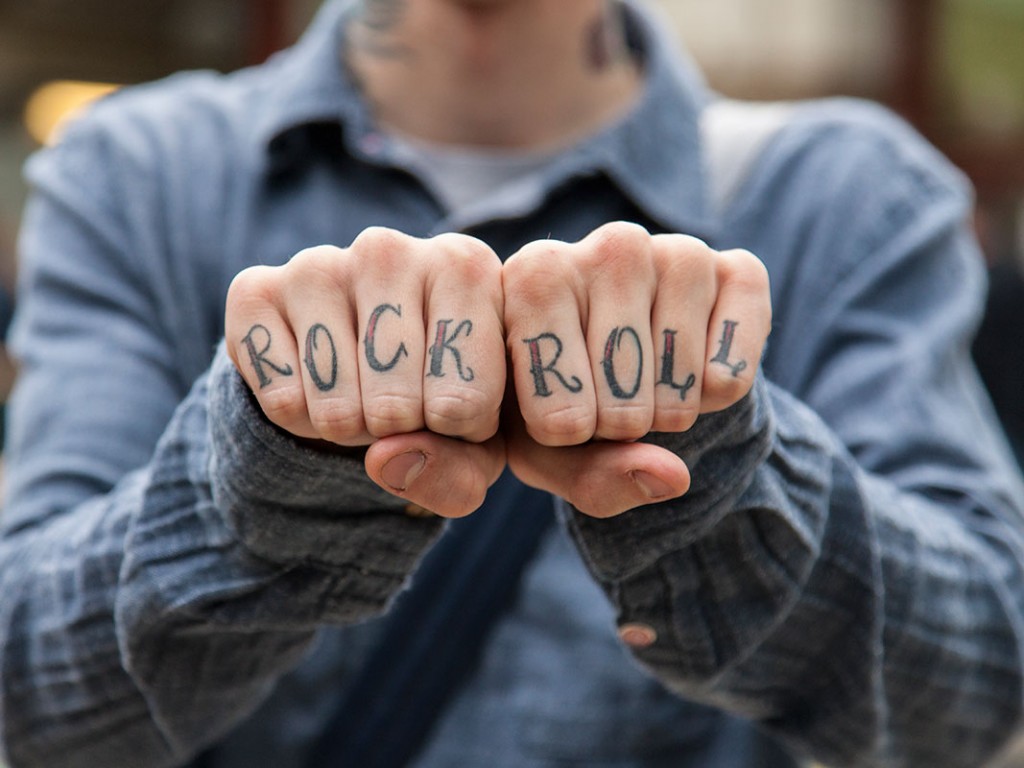 164 pages, édition limitée à 100 exemplaires.
Le prix : 100£ (Douloureux, comme un  bon coup de poing dans l'estomac !). Disponible ici.
Faites un tour sur la GALLERIE ou encore sur le TATTOO GENERATOR