Un peu de classe que diable …
Nous vous parlons aujourd'hui d'un bel accessoire dédié à ceux qui souhaitent se la jouer dandy du 2 roues …
A PIECE OF CHIC est une marque Lyonnaise (oui oui) revendiquant haut et fort l'origine Made in France de tous ses produits.
Certains me diront que le carré de soie c'est « has been » …. oui, mais ça c'était avant … A PIECE OF CHIC renouvelle le genre en proposant des motifs différents, colorés, frais mais toujours classes ….
La preuve, leur dernière collaboration avec les préparateurs parisien de BLITZ MOTORCYCLES (on y reviendra bientôt plus en détail), il en résulte une sympathique collection de 3 modèles directement inspirés de l'univers des 2 barbus au paluches noires … pour une fois que vous avez l'occasion de revendiquer votre amour des motos vintage sans passer pour un bovin :/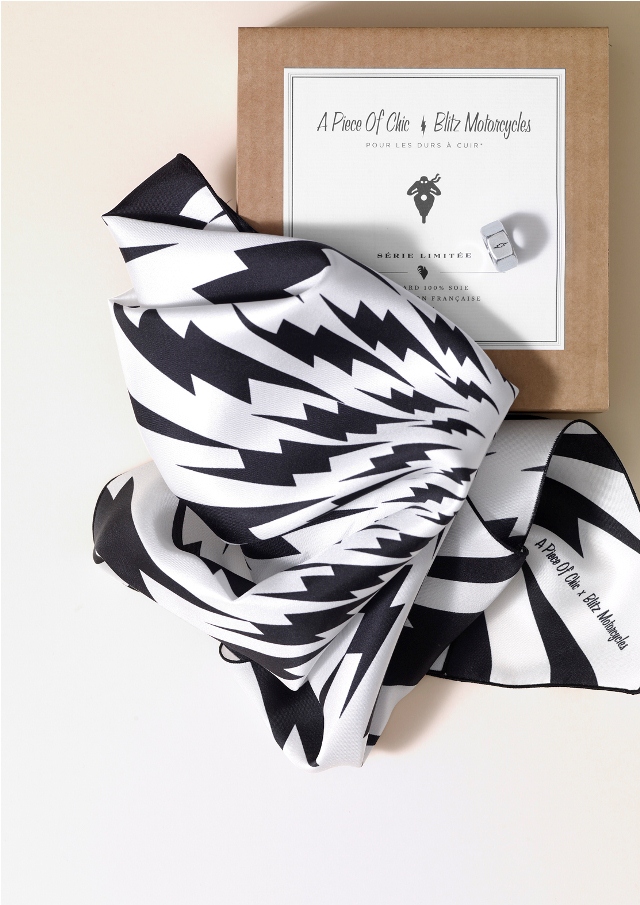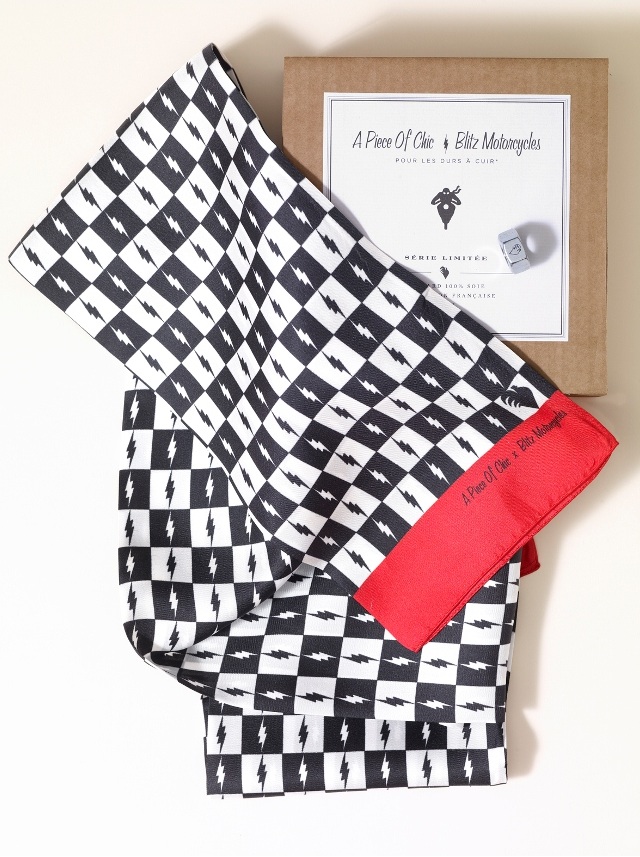 On apprécie le soucis du détail, dans le packaging type « pièce de rechange » et l'écrou gravé au logo BLITZ en guise de serre-foulard …
Ces modèles sont mixtes, 100% soie de dimensions 68x68cm et proposés au prix de 95€ pièce (frais de port 5€). ATTENTION, série limitée collector !
Egalement disponible chez T-BIRD SHOP à Paris !