Il est vrai qu'on aime bien les belles fringues.
Et en plus quand elles valorisent l'art, nous en sommes encore plus amateur.
La marque française Coontak, originaire de Bordeaux, est un label qui propose de beaux  Tee-shirts.
Ils nous proposent des créations vraiment uniques et atypiques, issues du fruit de leur collaboration avec différents artistes.
Au choix parmi les thèmes : Le Skate, le surf ou encore les sports mécaniques avec un oeil rétro et décalé. Bref, tout pour nous plaire !
Enfin des produits MADE IN FRANCE, des t-shirts bien coupés, des motifs originaux (ça vous changera du Tshirt H&M vus et revus), le tout à la sauce rétro et pour un prix de 30 € !
Alors comme nous trouvons leurs créations vraiment cools et orginales, on vous propose de vous faire gagner 4  t-shirts Coontak :
Le modèle HOTROAD :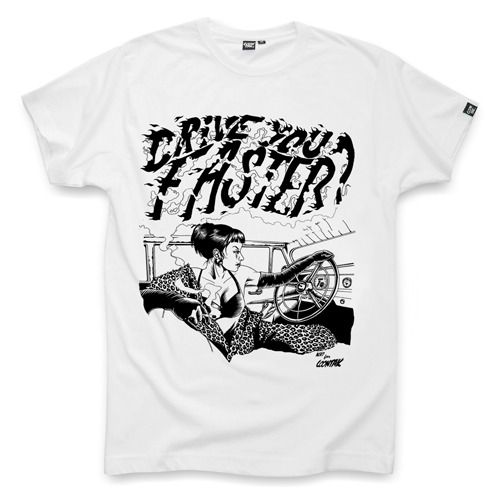 Le modèle GDM MOTORBIKE :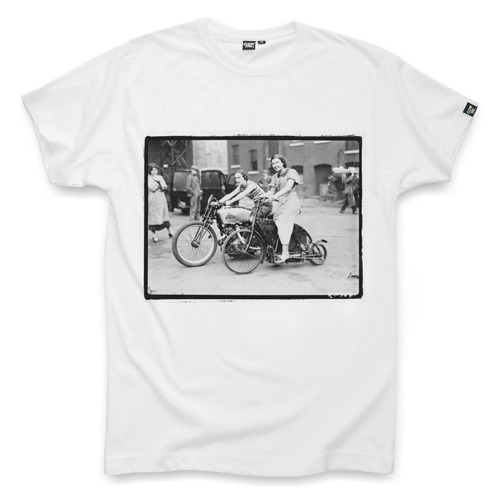 Le modèle STUNT :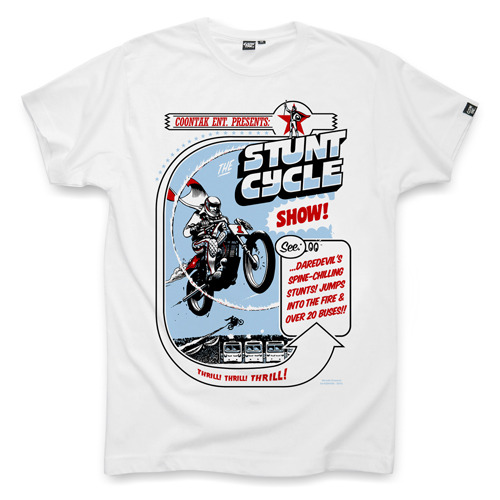 Le modèle CAGE OF DEATH :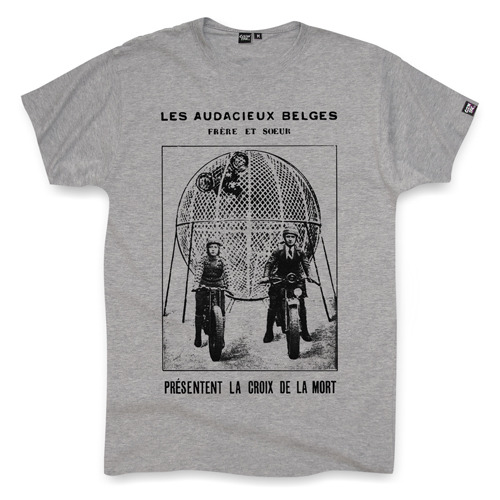 Pour participer, 2 minutes et  3 étapes suffisent :
[list_square] [li]Etre fan de la page FB 4h10 [/li] [li]Etre fan de la page FB Coontak [/li] [li]Et finalement, nous laisser un petit commentaire à la suite de cet article.[/li] [/list_square]
Fin des inscriptions, lundi 4 Juin à 19H !
IMPORTANT, n'oubliez pas de nous laisser votre mail dans le commentaire de  cet article pour que l'on puisse vous contacter si vous avez gagné 😉
Pour les plus méfiants, pas de soucis, on ne conservera aucune des vos informations personnelles.
Bonne chance à tous !
——————————————————————————————————————————————————–
Voilà, le jeu est terminé, place aux gagnants maintenant :
– Modèle Hotroad : « El Drinou »
– Modèle GDM Motorbike : « Line »
– Modèle Stunt : « Antoine Lobry »
– Modèle Cage of Death : « Megathon charlie »
Félicitations à tous et merci de votre participation !
Continuez à suivre 4h10.com, on vous réserve encore de belles surprises très prochainement….